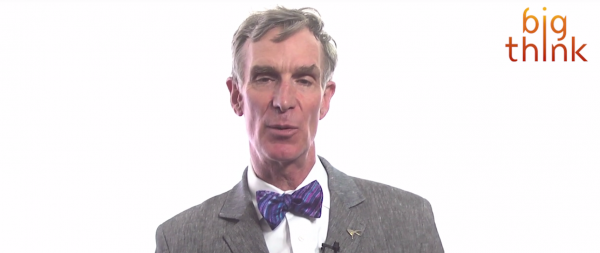 Film Producers David Alvarado and Jason Sussberg have launched a $650,000 Kickstarter campaign for a documentary on science educator Bill Nye, best known as "The Science Guy."
The film will be directed by Seth Gordon. Gordon's documentary credits include "Freakonomics," "The King of Kong" and "Finders Keepers." He has also directed the films "Horrible Bosses," "Identity Thief" and "Four Christmases."
Nick Pampenella, one of the producers of the film wrote and produced Bill Nye's live show "Bill Nye the Science Guy: Live."
According to the Kickstarter, the film makers are making this film because of their love of science, technology and of course, Bill Nye.
We're documentary filmmakers, but we're also hardcore Bill Nye fans who spent our middle school years learning about the ecosystem and the color spectrum from his trusty VHS tapes. Bill's passion and enthusiasm stayed with us, and when we got older, we started making films about science and technology. When we learned that Bill Nye was doing something new, working outside of the classroom to champion science and space exploration and the fight against climate change, we knew we had to make this documentary.
The film could prove to be very interesting, after so many years in the limelight, Nye seemed to have disappeared from the public eye, but never from science and continued his work becoming CEO of the Planetary Society and launched himself back into the spotlight when he debated creationist Ken Ham and released a book about evolution called
Undeniable: Evolution and the Science of Creation
.
Nye has become a well-respected voice in science education and advocacy and a film documenting his passion has the potential to inspire so many more to do the same.
[Image: Big Think video screen capture]