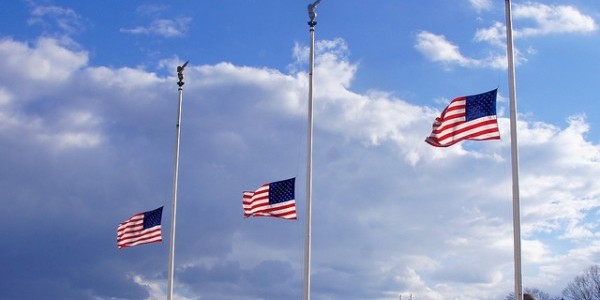 About 24 hours after the news broke that a county in Missouri had voted to lower the American flag to half-staff to "mourn" the Supreme Court's ruling legalizing same-sex marriage, Presiding Commissioner Darrell Skiles has had a change of heart.
The commissioner said that the commission will meet this week to rescind the order "out of respect for veterans and those currently serving in the military."
Yes, it was disrespectful to veterans, active military and the overall practice of lowering the flag in the aftermath of national tragedy.
But, of course, these bigots didn't think about that when they originally voted, they just wanted to be huge assholes.
[Image: Ted Eytan / Creative Commons]