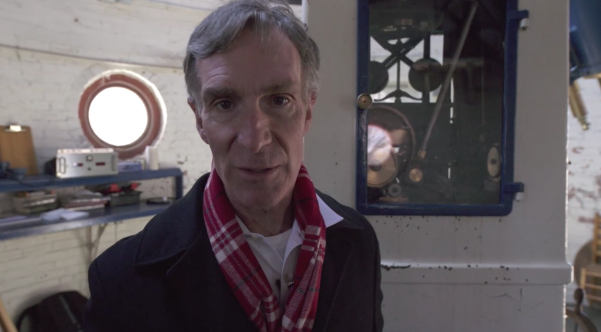 The makers of the Bill Nye documentary have posted a rough cut from their upcoming film in which Bill Nye discusses his connection to Carl Sagan and the impact he had on Nye's show "Bill Nye, the Science Guy."
"Carl Sagan changed my life," said Nye, after discussing the profound impact Sagan had on his career. That influence led Nye to focus his television show on pure science, not simply engineering — not showing children how a bridge is built, for example, without first discussing the science that makes it possible.
You can learn more about the project here. And watch the whole clip below.
[Image: Vimeo screen capture]