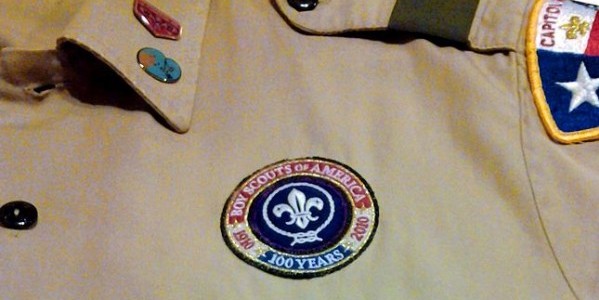 The Boy Scouts of America overwhelmingly voted Monday to end its decades-long ban on gay scout leaders.
The organization concluded that the rule disallowing gay scout leaders "was no longer legally defensible." The decision was approved by 79 percent of the governing board.
According to a report on NBC, "While the national ban is gone, effective immediately, local scouting units retain the ability to reject gay applicants for leadership positions if hiring them would violate the unit's religious beliefs."
The Scouts national organization said it would defend any local scouting group's "good faith refusal" to admit a scouting leader based upon the group's religious beliefs. So the ruling seems to fall short of actually accepting homosexual leaders and will continue to allow rampant discrimination throughout the organization.
"This change allows Scouting's members and parents to select local units, chartered by organizations with similar beliefs, that best meet the needs of their families," said a statement from the Scouts' leadership.
In reality, the national vote, while a major step in the right direction seems more like a ploy to get the national spotlight off the organization that has come under fire for its discriminatory rules.
"For far too long this issue has divided and distracted us," former Defense Secretary Robert Gates, Scouting's current president, said in a statement. "Now it's time to unite behind our shared belief in the extraordinary power of Scouting to be a force for good in a community and in the lives of its youth members."
It also looks like a way for the organization to avoid long legal battles that even they know they would lose.
"It would be a losing effort," says an internal Boy Scouts of America memo obtained by NBC News, "for the BSA to continue protecting its policy." The memo concludes that "a protracted legal battle … is unwinnable."
Hopefully their decision to allow discrimination at the local level will still welcome legal challenges if any group makes the decision to refuse leaders based on their sexual orientation.
"Today's vote by the Boy Scouts of America to allow gay, lesbian, and bisexual adults to work and volunteer is a welcome step toward erasing a stain on this important organization," said Human Rights Campaign President Chad Griffin in a statement after the vote. "But including an exemption for troops sponsored by religious organizations undermines and diminishes the historic nature of today's decision."
[Image: by Wbraswell / Creative Commons]