Donald Trump is an idiot.
Today he tweeted, and later blamed an intern, an image of an American flag, alongside his face, 100 dollar bills, the White House and some Nazi SS soldiers.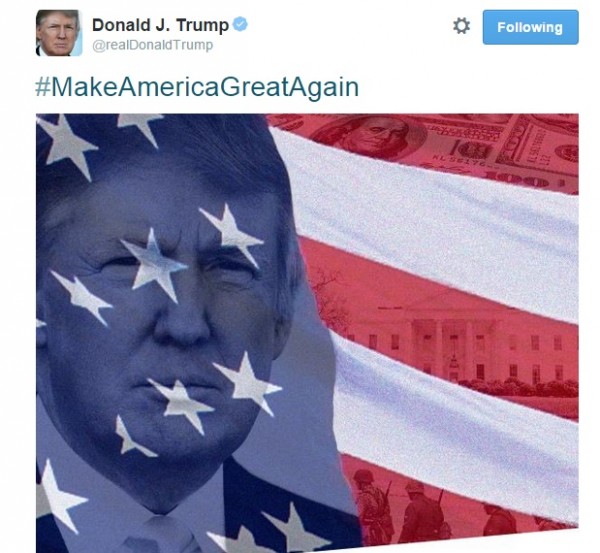 Mother Jones managed to track down the original image to confirm that it is, in fact, Nazi's.
Donald Trump just tweeted a campaign ad featuring Nazi uniforms on an American flag http://t.co/YNh6HpOwT3 pic.twitter.com/pavd5fYMPi

— Mother Jones (@MotherJones) July 14, 2015
And in case you need a reminder, he is a GOP frontrunner for President of the United States.
This is why we can't have nice things, America.