Kent Hovind, the creationist who was serving prison time for a 2006 tax fraud conviction was released from prison Wednesday morning and will spend the next month under house arrest and then three years of probation.
Kent's son Eric met him at the prison gates along with none other than Jim Bob Duggar, father of sexual predator Josh Duggar, whom which Jim Bob went to great lengths to protect from prosecution for molesting four of his sisters and a babysitter.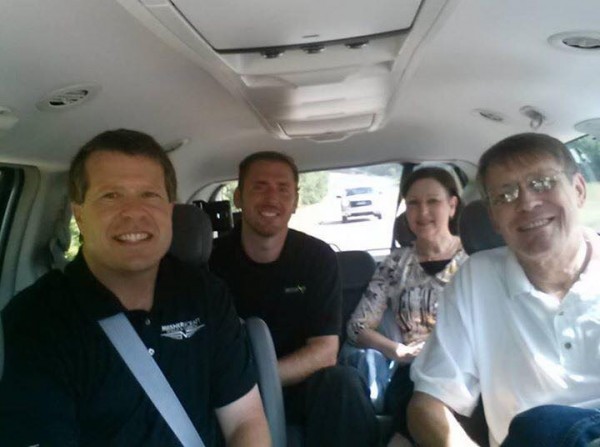 They say you are the company you keep, and it seems the company Jim Bob keeps are convicted felons.
(Thanks We of Little Faith for the tip!)
[Image: Eric Hovind Facebook account]