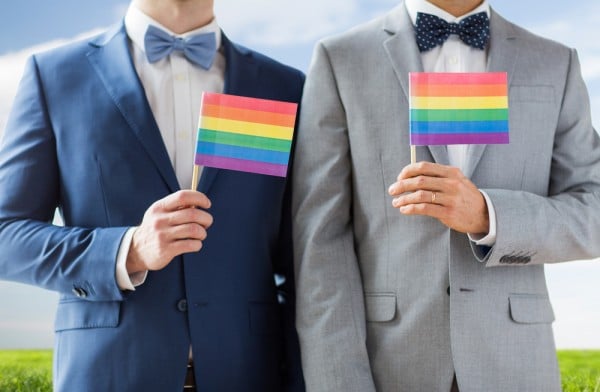 Kentucky Governor Steve Beshear has issued a stern warning to a county clerk who objected to issuing same-sex marriage licenses over religious beliefs, telling the clerk issue them, or resign.
Casey County Clerk Casey Davis met with Beshear Thursday and asked for an exemption from issuing such licenses, explaining to the governor that he religious objections to same-sex marriage. Beshear made it clear to the clerk that he has to follow the Supreme Court's orders and if he could not fulfill his duties, he should resign.
However, Davis walked away from the meeting vowing not to issue any same-sex marriage licenses and would go to jail before he resigned.
"If that's what it takes for me to express the freedom of religion that I believe I was born with, I'm willing to do that," Davis told reporters.
Beshear then issued a statement reaffirming that all county clerks are to follow the Supreme Court and issues marriage licenses, regardless of the clerks personal beliefs.
"This morning, I advised Mr. Davis that I respect his right to his own personal beliefs regarding same-sex marriage," Beshear said. "However, when he was elected, he took a constitutional oath to uphold the United States Constitution."
Davis is not alone in his defiance and all of those who refuse to do the job they were elected to do should be removed from office. Though removing them from office is not easy, because they are elected officials they would have to go through an impeachment process.
However, if the clerks continue to defy a court order, they can be arrested. Legal experts have said that clerks could face misdemeanor charges of official misconduct for refusing to issue the licenses.
The governor said the voters will take notice of the clerks who defy to uphold their constitutional duties and hopes they will be removed from office and that the state government can avoid wasting any taxpayer dollars on this issue.
Chris Hartman, director of the Fairness Campaign, a Kentucky equal rights advocacy group, called Beshear's position on the matter "prudent governance."
"The governor is there to ensure the taxpayers' dollars are protected from frivolous spending, which would certainly be incurred if the county clerks continue to refuse to do their jobs," he said. "They could end up costing the state tens or hundreds of thousands of dollars in costly and lengthy litigation."
Yet, Martin Cothran, senior policy analyst for the Family Foundation, anti-equality group, it's not clear that the governor has the authority to tell clerks what to do in this situation.
"At this point, it's looking to us like this is an issue between the county clerks and their constituents who voted them into office," Cothran said. "We've said before that the county clerks swore an oath to a Constitution that prohibited the very marriages that the governor is now saying they have to issue licenses for."
Apparently, Cothran has never read the Constitution and believes there is an amendment that bans same-sex marriage. The Supreme Court will inform him differently.
[Image: Shutterstock]