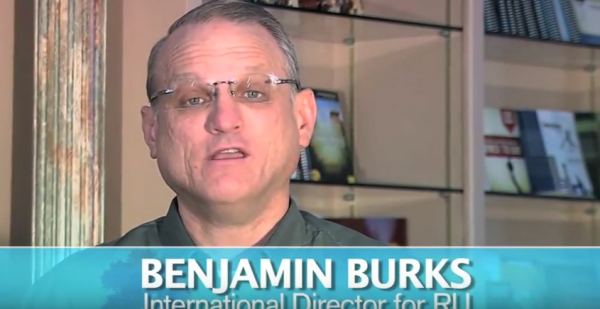 As predicted by most and feared by many, Josh Duggar, who was reported yesterday to have entered a rehab facility, chose a faith-based facility over one that employs actual doctors.
Duggar entered Reformers Anonymous, a bible-based labor camp, not unlike the facility Duggar entered after admitting to molesting four of his sisters and a babysitter in 2004.
The facility is run by North Love Baptist Church and charges $7,500 and puts their "patients" to work for free and has them study the Bible.
"We must approach all problems in our lives from a spiritual standpoint if we're ever going to have recovery from relapse," says Benjamin Burks, the program's International Director,
The application for the facility, as reported by Gawker, clearly states they employ zero medical staff and state if you need medical attention for your problems, you need to find another facility.
Instead, the daily schedule involves Bible classes, learning to be more Christ-like, and the facility encourages turning in other patients if you feel they have broken any rules.
And in a strange twist, they will punish you if you complain about the food they serve saying, "Negative remarks about food will not be tolerated. Prayer and fasting are a profitable substitute."
So what we have actually learned here is Josh Duggar will not get any real treatment for his problems. Faith-based thinking and belief are what led him to not understanding his sexual urges and acting out in a way that is inappropriate. But also, he entered this facility because of a "pornography addiction" which is probably nothing more than your average persons viewing habits of adult videos.
Yet, when you grow up thinking all sexual thoughts are the work of the devil, watching one video will make you think you have a problem and act as an excuse for your behavior.
Josh Duggar may be sick, but more Bible verses and prayer are only going to make the problem worse.
You can watch a video about the rehab facility below.
[Image: YouTube screen capture]