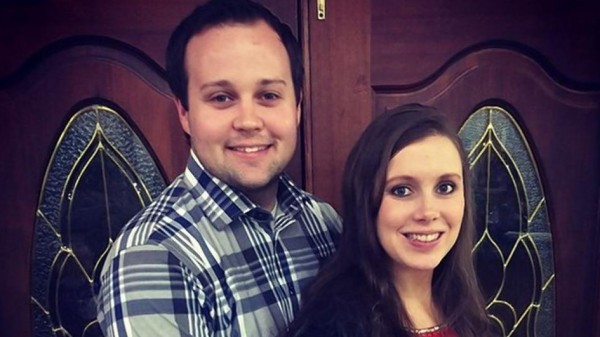 Gawker is reporting that Josh Duggar, the oldest son from TLC's 19 Kids and Counting, and former executive director of the Family Research Council, an anti-gay rights activist group, has been found on the Ashley Madison user leak.
Ashley Madison is a site for married adults to find others interested in having an affair with them. A hacker group reported they had acquired a list of clients and leaked the whole list on Tuesday afternoon.
Josh who only three months ago was outed in a police report as a sexual predator who molested four of his sisters and a babysitter on multiple occasions is now for all intents and purposes an adulterer as well.
According to the Gawker report:
Someone using a credit card belonging to a Joshua J. Duggar, with a billing address that matches the home in Fayetteville, Arkansas owned by his grandmother Mary — a home that was consistently shown on their now-cancelled TV show, and in which Anna Duggar gave birth to her first child — paid a total of $986.76 for two different monthly Ashley Madison subscriptions from February of 2013 until May of 2015.

…

In July [2014], he seems to have started a second account that was linked to his home in Oxon Hill, Maryland, where he spent his time lobbying against causes like same-sex marriage. The birthday listed in the data for Duggar's first account is February 3, 1988, one month off Duggar's actual birthday of March 3, 1988. The birthday listed for the second account is March 2, 1988.
While the business going on between consenting adults is none of our business, and the leak itself should be left private, the hypocrisy in finding Josh Duggar on the list is notable.
Josh has devoted all of his adult life to fighting for laws that regulate what kind of relationships consenting same-sex adults can have with each other as well as regulating sexual education programs for children.
Josh's Ashley Madison account alone is not the real issue here. That is an issue for him and his wife to deal with. And while Gawker wants to focus on his fetishes, the focus here should be placed on his hypocrisy. He is living a life totally opposite to the one he is trying to force others to live. He often plays the moral high ground while being an adulterous pedophile. For this, he deserves to be called out for his actions.
It should be noted that it is not confirmed by any party that this is 100 percent, Josh Duggar, the evidence is pretty damning. Credit card information, home address, it all points to Duggar using the site to explore his sexual fantasies.
This from a guy who thinks homosexuals are morally repugnant.
[Image: JoshuaDuggar / Instagram]