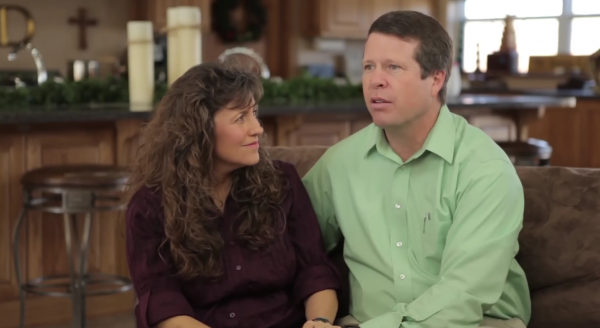 Jim Bob and Michelle Duggar want a new reality show in the aftermath of TLC canceling their hit show 19 Kids and Counting.
The reality stars are pitching a show idea in which they will counsel sex abuse victims. The idea is that their new show will follow the TLC special Breaking the Silence, a documentary on child sexual abuse that will air on TLC on August 30.
"According to the latest gossip news updates, the uber-religious reality stars are hoping to parlay the network's upcoming abuse special into a new spinoff," Classicalite reported. "As insane as it sounds, the couple are said to be pitching a new show that will center on their counseling victims of sexual abuse — like their daughters, Jill and Jessa."
The Duggars, who went to great lengths earlier this year to cover up their son Josh Duggar's sexual assault of five underage girls, four of which are his sisters, are now trying to capitalize on the scandal and turn it into a profit machine.
There is possibly no worse family for such a task seeing as how after Josh admitted to Jim Bob and Michelle that he had molested his sister, they left him in the house and he acted on his sexual urges again and again.
It wasn't until they were made aware of a second molestation that involved a family babysitter did the Duggars even try to take action.
However, instead of getting Josh the counseling he needed, they sent him to a faith-based center that only encouraged Josh to become more religious and didn't do anything to treat his pedophilia.
Jim Bob and Michelle also later appeared on Fox News to defend their son's actions even going as far as saying his actions were "nothing like rape," when asked how they could defend the actions that turned the family's daughters into victims.
Sadly, either TLC or another network will want to find a way to cash in on the Duggars whose show was number one at TLC until the cancelation following the story of Josh's molestation. So in the end, with fans of the show begging for a return, it will likely not be long before the family is back on the air and causing more damage by blaming victims of sexual abuse and excusing the actions of pedophiles.
[Image: YouTube screen capture]