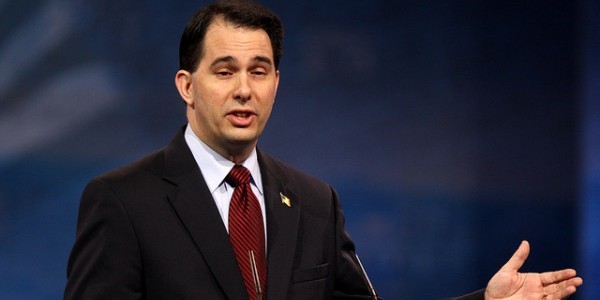 Republican Governor, Scott Walker announced Monday that he would be dropping out of the 2016 presidential race.
"Today, I believe that I am being called to lead by helping to clear the field in this race so that a positive, conservative message can rise to the top of the field. With this in mind, I will suspend my campaign immediately," Walker said at a press conference in his home state of Wisconsin.
Walker then encouraged others to do the same in order to dethrone Donald Trump as the frontrunner of the party.
"I encourage other Republican presidential candidates to consider doing the same so that the voters can focus on a limited number of candidates who can offer a positive, conservative alternative to the current front-runner," said Walker, referencing Donald Trump. "This is fundamentally important to the future of our party, and, more important, the future of the country."
Walker is not alone in working to remove Trump from the party's campaign, but he is the first to drop out in order to allow the American people to focus on other candidates in a more narrow field.
Walker's campaign never really got off the ground and his departure comes as not surprise to most. One campaign worker even called the last few weeks "agony" when describing the governor's campaign.
Other GOP candidates wished Walker well, even Trump who said he had a great future ahead of him.
All I have to say is, Bye Felicia.
[Image: Gage Skidmore / Creative Commons]