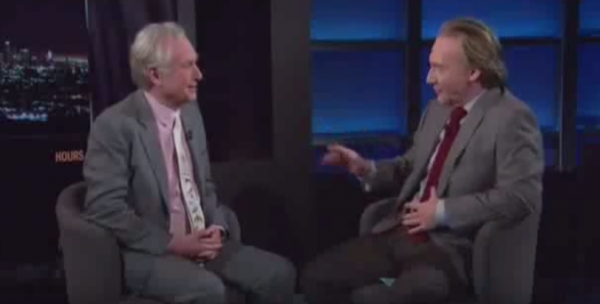 Appearing on Friday night's episode of Real Time with Bill Maher, guest Richard Dawkins, and Maher discussed "regressive leftists who simply fail to understand when it comes to Islam their views are anything but liberal.
The two discussed how conservatives often view atheists as "humorless and angry." Maher then said he "hated liberals," as he discussed the amount of flak he has gotten for criticizing Islam.
He lamented over the idea that Muslims are a "protected species" while Dawkins said it's ridiculous to compare criticism of a religion as racist.
You can watch the interview below courtesy of HBO and Mediaite.
[Image: screen capture]