Former Two and Half Men actor said to have settled out of court after not revealing illness to former partners.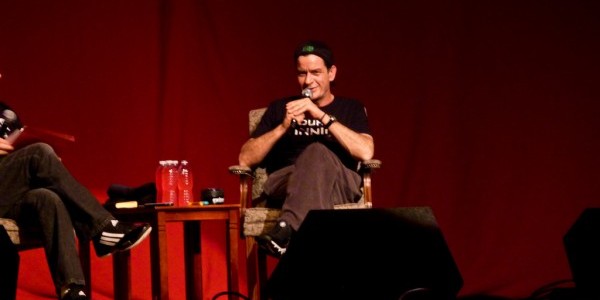 Actor Charlie Sheen appeared on the Today show Tuesday morning and confirmed to the network he is HIV positive, but contrary to other reports, even on this blog, he did not keep his diagnosis secret from his partners.
According to the New York Times:
Mr. Sheen said that he did not think it was possible that he had transmitted the disease to others. He said that he had unprotected sex with two people, but that he was under the care of doctors at the time. He said that he has told every one of his sex partners about his diagnosis.
He did say he has paid millions of dollars to keep his diagnosis a secret.
Sheen said he also recognized he now has responsibility to come forward:
Mr. Sheen said on "Today" that he now had a responsibility to better himself, and that he hoped that his decision to come forward would help other people. "Hopefully, with what we are doing today, others may come forward and say, 'Thanks, Charlie, for kicking the door open.'"
I reported earlier in a post that I was disgusted with Sheen's decision not to tell his partners and it seems I could have been wrong on that fact.
I am happy that Sheen has chosen to come forward, however, and perhaps he can help break the stigma of those living with HIV and AIDS. Keeping it a secret and paying millions makes the disease out to be something it is not. Thankfully, he has changed his mind.
To learn more about HIV/AIDS and to donate to help eradicate it, visit amFar.