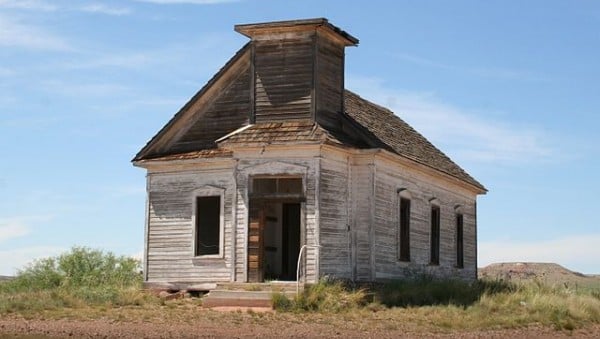 Americans are becoming less religious according to a new study released by the Pew Research Center.
According to the study, Americans by and large are becoming less religious and less anti-science and are becoming increasingly more accepting of the LGBTQ community.
According to the study:
A growing share of Americans are religiously unaffiliated, including some who self-identify as atheists or agnostics as well as many who describe their religion as "nothing in particular." Altogether, the religiously unaffiliated (also called the "nones") now account for 23% of the adult population, up from 16% in 2007.
The non-religious, regardless of their belief in a personal god are the fastest growing minority group in the U.S. and the largest voting block of minority groups. This is bad news for the Christian-right as they continue to lose footing in the government.
The study revealed that atheism itself is quickly growing, finding that, "The share of Americans who say they are "absolutely certain" that God exists has dropped eight percentage points, from 71 percent to 63 percent, since 2007, when the last comparable study was made."
And with atheism and the "nones" on the rise, this means those affiliated with religion must be dropping. The study confirms this by finding that, "The percentage of adults who describe themselves as "religiously affiliated" has shrunk six points since 2007, from 83 percent to 77 percent," and that "The shares of the U.S. adult population who consider religion "very important" to them, pray daily, and attend services at least once a month have declined between three and four percent over the last eight years."
Religion is slipping in the U.S. largely because the population is becoming more educated, the Internet is readily available in most households, giving people access to information like never before, and lastly, and I can only hypothesize here, but the religious right is shooting themselves in the foot by taking a very hateful stand against the LGBTQ community and taking a very ignorant stand against science such as evolution and climate change.
The landscape of the nation is quickly changing and religion has found itself unable to adapt and with science answering more and more of people's questions about the universe and our place in it, fewer and fewer people are looking to religion for life's big questions.
Secularism is once again on the rise in the U.S., creating the kind of country the founding fathers set out to originally form. The hateful Christian rhetoric has run its course and we are now watching the religious majority and privilege in its death throes.
[Image: Emma / Wikimedia / Creative Commons]