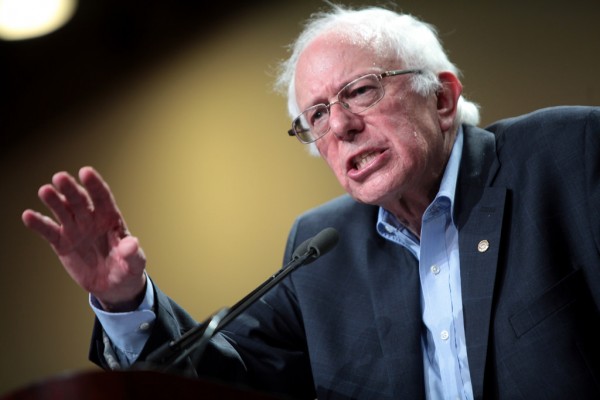 This is an excerpt for my piece over at Huffington Post about Bernie Sanders and Democratic Socialism.
Ever since Bernie Sanders announced his candidacy, much attention has been focused on the fact he calls himself a democratic socialist. Socialist, in the American lexicon, has a negative connotation, mainly because of common misunderstandings.

Sanders himself has tried many times to explain the difference between "socialism" and "democratic socialism," but the right still seems hung up on misrepresenting his views and exploiting people's fears. America has a rich socialist history many people are unaware of, but still fear the "S" word and picture evil dictators and red flags.

To quell any fears and to put a great deal of misinformation to rest, here are five things that democratic socialism is not.

1. Democratic Socialism Is Not Marxism

When Sanders spoke at the Georgetown University, he said clearly that he is NOT in favor of "workers owning the means of production," which is one of the most important aspects of Marxism. Marxism would replace the corporate ownership of business and would hand the companies to the workers to manage and control. This eliminates the capitalist structure, something democratic socialism does not do.

2. It Is Not Communism

In Karl Marx's writing, he often used the terms "socialism" and "communism" interchangeably. Many still do today in the Marxist movements, but outside of that, most people see Communism as the political structure of the (now-separated) USSR and China. Marxist communism is impossible to enact wholely, so these regimes did not represent true Marxism. Even so, they are much closer to Marxist communism than to democratic socialism.
Read more at Huffington Post >>>
[Image: Gage Skidmore / Creative Commons]