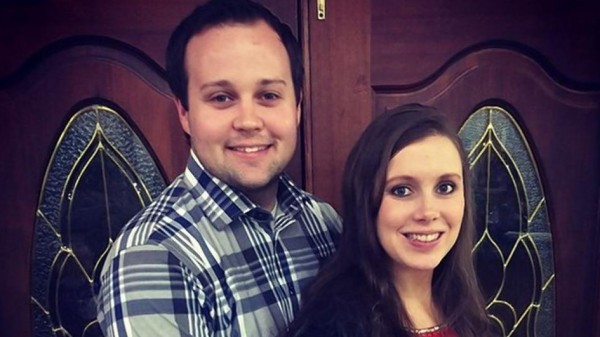 Anna Duggar, wife of Josh Duggar, the reality star turned anti-gay activist who was exposed earlier this year for molesting his female siblings and having affairs with adult-film stars, said that she will not leave her husband, who is currently in a Christian rehab facility.
According to Us Weekly, Anna says on a future episode of TLC's Jill and Jessa: Counting On, that when she heard the news of Josh's infidelity she didn't believe it, and that she believes it is her duty to stay with Josh.
"My first reaction really was denial," Duggar said. "I was really hurt that someone would think that about my husband, because I really thought that everything was okay and that we had a strong marriage."
But she said she eventually had to accept the truth.
"It was definitely a hard thing and I think it is such a betrayal for a spouse to go through what we're walking through, and it was hard," she said. "It was hard to realize that it was such a public thing, and so not only was it a betrayal against me, but it was a betrayal against those that call themselves Christians, because here we were as a Christian couple."
Yet, even after everything he has done and the pending lawsuits from those he slept with, she has no plans to leave him.
"Josh was my first love," Duggar said. "He is my one and only."
Anna continued, saying that with Josh in rehab she has had time to cry and reflect on their marriage.
"I think initially it was just crying and crying and crying, and then you get to the place where you can't cry anymore and then you get up and you start to go on with life and then you start crying all over again," Duggar said.
"I know there are those that feel I have every right to walk away from this marriage and I respect other people's views, but in my heart, when I got married, I vowed to God first and then to Joshua for better or for worse, till death do we part," she continued. "And God has unfailing love for me and has loved me and forgiven me of so much, and I pray through all this that I would be an extension of God's love to Joshua and that I would love him and forgive him and that I would wait patiently and allow God to work in our hearts. My prayer and my heart's desire is for our marriage to be restored."
Anna is sadly another victim of the Christian faith who places her worth in that of her husband. She is made to feel as though she owes it to God to stay with Josh, regardless of all the horrible things he has done to her and his family. She has an opportunity to walk away and get her kids away from a child molesting adulterer but feels it is her duty to stay.
[Image: Josh Duggar Instagram]