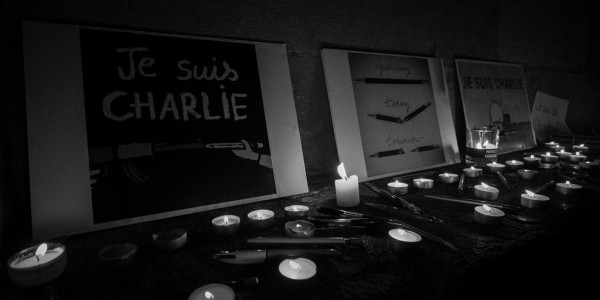 Charlie Hebdo, the French satirical magazine said it would print nearly one-million copies of a special double issue of their magazine to mark the one-year anniversary of the Islamic attack against their office that left 12 dead.
The issue will be released on January 6, 2016, and will feature selected drawings by the cartoonists killed as well as messages of support from current staff.
On January 7, 2015,  two brothers, Saïd and Chérif Kouachi walked into the Charlie Hebdo office and opened fire killing 11 people inside the building and injuring 11 more before walking outside and killing a French National Police officer.
The brothers identified themselves as belonging to the Islamist terrorist group Al-Qaeda's branch in Yemen. The group later took responsibility for the attack.
Five others were killed in related attacks and another 11 injured before the brothers were killed by police on January 9.
[Image: Je suis Charlie via photopin (license)]