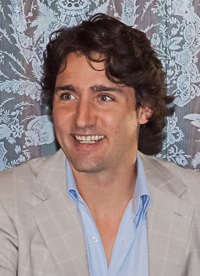 After hearing from the First Nations, Inuit, and Metis of Canada, during the Truth and Reconciliation Commission, Canada's Prime Minister Justin Trudeau is seeking to meet all 94 points that were presented. Among them was asking for an apology from Pope Francis.
In the 19th and 20th centuries, the Catholic Church established schools in Canada to integrate native populations into European populations. However, these schools implemented plans that left students malnourished, victims of physical abuse, and victims of sexual assault.
When asked about seeking an apology from the pope, Trudeau responded:
[…]different churches, including the Catholic Church, are very much engaged with the Truth and Reconciliation Commission, and I am certainly intending to work with the Catholic Church, including with the Holy See, to move forward with implementing that recommendation — to ask him directly to engage with this issue, yes.
Trudeau, while implying he is seeking the pope's apology, also stated it was not his place to tell others what they should do. What is more important is that he is making the effort to stand up for a marginalized group, even in the face of one of the bigger bullies he will encounter.