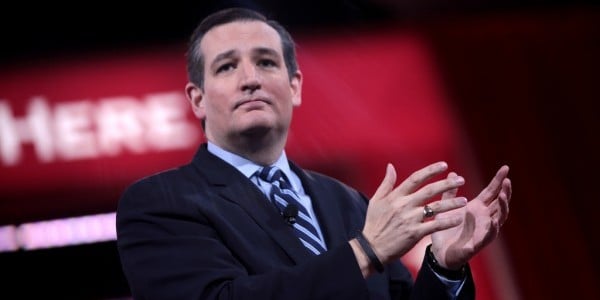 Sen. Ted Cruz commended Donald Trump the day after Trump called for a complete ban on Muslims entering the United States.
Cruz said he would not join a growing number of Republicans who spoke out against the bigoted foreign policy plan that would disallow Muslims from entering the U.S.
"I do not believe the world needs my voice added to that chorus of critics," the Republican presidential candidate said at a Tuesday press conference.
"And listen," Cruz added, "I commend Donald Trump for standing up and focusing America's attention on the need to secure our borders."
An outright ban on Muslims coming to the U.S. is not an attempt to secure our borders and to suggest that it simply highlights the bigoted views that Cruz holds towards Muslims as well.
You can never have too many voices condemning hatred and bigotry, yet Cruz thinks we have heard enough and decided to commend Trump's statement instead.
[Image: Gage Skidmore / Creative Commons]