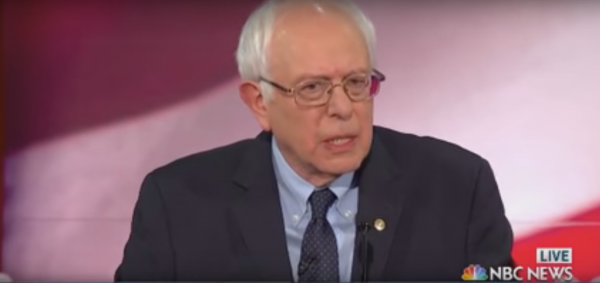 Bernie Sander's campaign has been very busy since Sunday night's Democratic debate, first defending Sanders health care plan against attacks from Hillary Clinton and now defending climate scientists against attacks by Donald Trump.
Even though 99.9 percent of scientists agree climate change is not only happening but that it is man-made, Trump tweeted out that he believed it was a conspiracy from the Chinese government to steal American jobs.
The concept of global warming was created by and for the Chinese in order to make U.S. manufacturing non-competitive. — Donald J. Trump (@realDonaldTrump) November 6, 2012
Sanders was quick to act and called out Trump and the rest of the GOP for ignoring the mountain of scientific evidence.
It's amazing that Republicans are so owned by fossil fuel contributors that they don't have the courage to listen to science. #DemDebate — Bernie Sanders (@BernieSanders) January 18, 2016
Sanders has called the issue of climate change one of the most important issues we face, not only as a nation but as a world. He even correctly linked the current conflict in Syria to climate change, something that set the conservative world into a frenzy. However, The New York Times reports on the Syrian conflict and climate change:
Francesco Femia, founder and director of the Center for Climate and Security, a research group in Washington that has long argued that the Syrian drought had a climate-change component, said the new study "builds on previous work looking at the impact of drought on agricultural and pastoral livelihoods."

"There's no question that the drought had a role to play in the mass displacement of people," he said.
During Sunday's debate, Martin O'Malley also took a shot at Trump's statement on China and joined Sanders is acknowledging that climate change is one of the greatest threats facing us today.
[Image: NBC / YouTube screen capture]