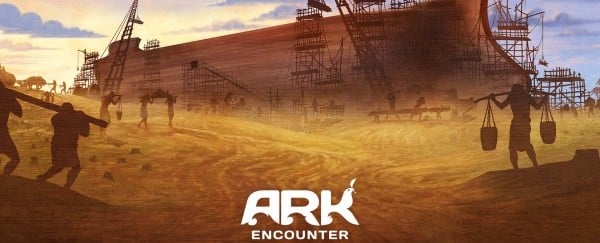 Kentucky Gov. Matt Bevin's office told the Associated Press that they will not be filing an appeal against the Federal Court ruling on Monday in favor of the Ark Encounter.
Bevin's office said the governor was pleased with the ruling. "This administration does not support discrimination against any worthy economic development projects," Bevin spokeswoman Jessica Ditto said in a statement Tuesday.
Kentucky State Representative Brian Linder even wasted more of the state's time today by discussing the park on the house floor. He said in a speech Tuesday morning:
In 2015, I filed House Concurrent Resolution 163, urging the Tourism, Arts, and Heritage Cabinet to reconsider its decision to remove the tax incentive from the Ark Encounter. In the resolution, I stated that the Ark Encounter successfully met all of the statutory and administrative qualifications and criteria necessary to receive the tax incentives. The denial of the incentives was a violation of Answer in Genesis' First Amendment rights. Yesterday, a federal judge concurred that "the Commonwealth's exclusion of AiG from participating in the program for the reasons stated – i.e., on the basis of AiG's religious beliefs, purpose, mission, message, or conduct, is a violation of AiG's rights under the First Amendment to the federal Constitution."

I applaud the ruling of the United States District Court in this case. A state can not simply discriminate because they do not agree with one's religion freedom. The Ark Encounter, as previously stated, met all criteria and the prior administration's motives were simply based upon discrimination. Hopefully, we can move beyond this. The new administration has embraced this project and my county, region, and our state will see the benefits for years to come.
It seems officials in Kentucky care very little for the Constitution and the separation of church and state and care only about their own interests and beliefs.
Americans United for the Separation of Church and State, however, did not applaud the ruling.
"Gregory M. Lipper, AU's senior litigation counsel, has read and analyzed Van Tatenhove's opinion. Lipper says the judge's opinion all but ignores a 2004 decision from the U.S. Supreme Court (Locke v. Davey), which gives states the discretion to exclude religious programs from otherwise neutral funding schemes," writes AU's Rob Boston.
AU and other organizations are currently looking at the options as the application process moves forward with the Ark Encounter, myself included. We do not plan to let taxpayer money be used to fund such a project without making more noise and standing up for the Kentucky taxpayers.
[Image: Ark Encounter]