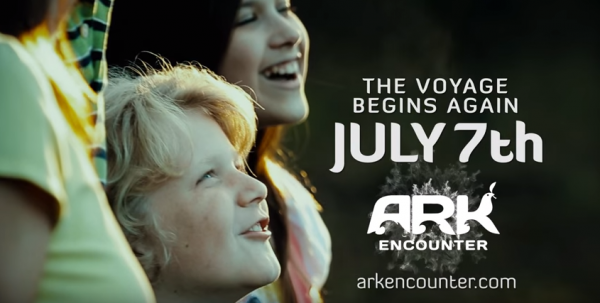 In a hilarious new commercial for the Ark Encounter, people are seen staring in awe at animals walking around in pairs as though this is a groundbreaking concept.
Well, aside from the fact you can do this around the world on Safaris and inside zoos, it is also worth pointing out the one place you can't do this is actually at the Ark Encounter which will only feature stuffed animals.
The false advertising starts now!
Also, is this where the money is being wasted on the still underfunded project? I mean, by all means, please waste money on terrible ads for a park no one wants to visit, but I can't help but think of how much better this money could be spent on, actually helping people.
Then again, Ken Ham did say the Ark Encounter was more important than feeding the homeless.
[Image: YouTube screen capture]