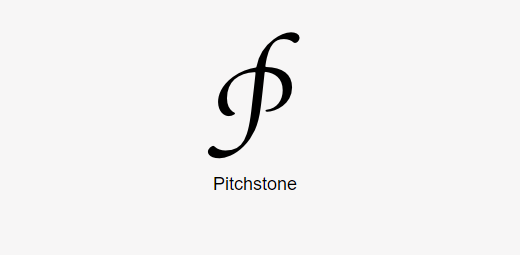 In what is likely the largest merger of atheist and secular based publishers, Pitchstone Publishing has purchased Atheist Audiobooks.
Atheist Audiobooks, a product of Secular Media Group, a group founded by Dogma Debates David Smalley said the sale made sense to him as Secular Media Group was expanding into different media avenues and felt the audiobook side of the business could suffer in the process.
"Atheist Audiobooks has been both a labor of love and important profit center for Secular Media Group," said Smalley. "In fact, when my then full-time job caved in after my atheism became public to my bosses, Atheist Audiobooks was the reason my family didn't go hungry. But as a business it has also been energy intensive with high capital demands, and as a company we've decided to change directions. This sale provides us with the resources and space to focus more not only on Dogma Debate, but also on our other important initiatives that seek to raise the profile of atheists and other nonbelievers, whether through twenty-four-hour fundraisers for groups like the Secular Student Alliance and Foundation Beyond Belief, or through the solicitation of donations for victims of natural disasters, such as following the recent tornadoes in Texas, or LGBT and atheist youth who are made homeless, and helped by our Iam4th Fund."
Pitchstone, obviously, saw an amazing opportunity to expand its own catalog and to add some amazing authors to its ranks.
"Although we operate as a traditional book publisher, we are also an active producer of audiobooks," said Kurt Volkan, publisher and editor at Pitchstone, whose audio catalog includes books by Dan Barker, Peter Boghossian, Candace R. M. Gorham, John W. Loftus, Amanda Knief, Dan Arel, Herb Silverman, Ryan T. Cragun, Sean Faircloth, Richard Carrier, Hemant Mehta, Karen Stollznow, and Daniel C. Dennett and Linda LaScola, among many others. "When David approached me about the possibility of acquiring Atheist Audiobooks, I knew immediately it would be a great fit for us. Understanding how difficult and challenging the business can be, I really respected what David and his team had created. I always saw their catalog less as competition and more as a complementary business, with success for them ultimately meaning success for us, and vice versa."
The deal also includes a 12-month advertising partnership in which Dogma Debate will promote the print and audiobooks by Pitchstone Publishing.
As disclaimers go, I should point out that I am published on Pitchstone, my print, and the audiobook version of Parenting Without God as well as my upcoming book, the name that has yet to be released.
I personally think this merger is amazing and am very excited to now share a publisher with the likes of David Fitzgerald, Lawrence Krauss, and so many others.
This will bring so many more book to the mass markets that I can only see positive things coming from this merger. I am looking forward to what the future holds.