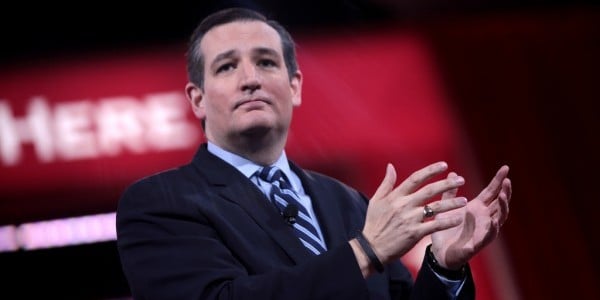 Heidi Cruz, the wife of Republican presidential candidate Ted Cruz said her husband will show America "the face of God" in a strange rant on a South Carolina radio show.
"We are at a cultural crossroads in our country, and if we can be in this race to show this country the face of the God that we serve — this Christian God that we serve is the foundation of our country, our country was built on Judeo-Christian values, we are a nation of freedom of religion, but the God of Christianity is the God of freedom, of individual liberty, of choice and of consequence."
Ignoring the fact this country was founded on secular values and that her statement shows her husband would violate the first amendment as president, acting as if America is a Christian nation, her statement is just crazy and creepy at the same time. Almost threatening.
Usually, people who threaten to show you the "true face" of something don't end up doing some good. Though to be fair, if Ted Cruz was elected president, America would want to see anyone's face but his.
Ted Cruz has a strong evangelical base and his father Rafael Cruz has said God has "anointed" his son in his run for president.
Heidi said that she would support Ted even if she wasn't married to him because of his strong belief in God and his Christian values.
Photo credit: Gage Skidmore / Creative Commons