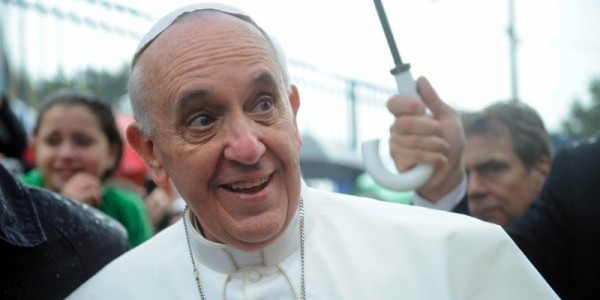 The Catholic Church is one of the evilest, most immoral institutions on the planet, and this piece in Newsweek just drives that point home.
According to the report, the Vatican has told its bishops they are not required to report sexual abuse to the police.
"According to the state of civil laws of each country where reporting is obligatory, it is not necessarily the duty of the bishop to report suspects to authorities, the police or state prosecutors in the moment when they are made aware of crimes or sinful deeds," the training document, which was released by the Vatican earlier this month, reads. The document says bishops are required only to report the suspected abuse internally.
The document says bishops are only required to report the suspected abuse internally.
This contradicts the lies Pope Francis is telling the world about how he is cracking down rampant child sex abuse when in fact he is continuing the massive coverup, even now expanding it and telling bishops they have no responsibility to report such crimes.
If you support the Catholic Church you are supporting child rape and abuse.
It will be hard to defend your adherence to this organized crime ring when they are this open about protecting child rapists.
Photo credit: Agência Brasil / Creative Commons