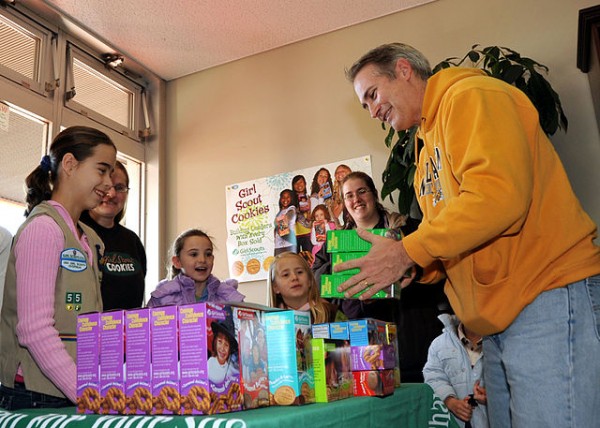 A week after the Archdiocese of St. Louis suggested that local Girl Scout troops should not be a part of its parishes, the Girl Scouts of Eastern Missouri have raised a record amount of money as part of its annual fundraiser.
Spokeswoman Aurrice Duke-Rollings says the organization's annual event, held Thursday in St. Louis brought in more than $350,000 from 500 guests.
A week prior to the event, St. Louis Archbishop Robert Carlson urged Catholic priests to sever ties with the organization, saying their values are not in line with the church. The letter specifically mentioned the scouts support of Planned Parenthood but likely include the groups firm stance on equality for gay scouts and their unwavering support of transgender scouts.
"We must stop and ask ourselves — is Girl Scouts concerned with the total well-being of our young women?" Carlson wrote in the letter. "Does it do a good job forming the spiritual, emotional, and personal well-being of Catholic girls?"
In reality, the scouts are better off without the Church that would rather see LGBTQ scouts turned away and fight to remove the girls rights to women's health clinics as they get older.
Either way, the Girls Scouts won here and the community in Eastern Missouri really stepped up for the girls.