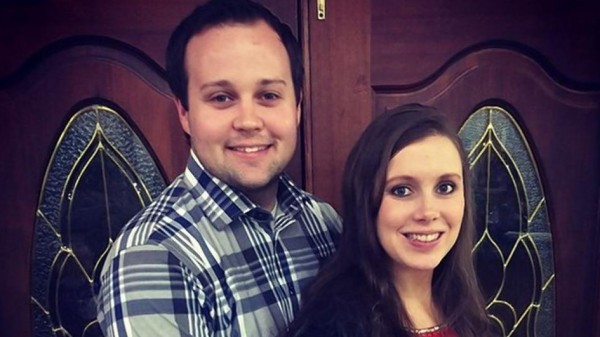 In a statement on the family's website, the Duggar family has reported that Josh Duggar has completed his stay a rehab facility and has returned him to Arkansas to "rebuild" his relationship with his family.
According to the statement:
Josh has now returned to Arkansas, where he will continue professional counseling and focus on rebuilding relationships with his family. We look to God for help and guidance and place all of our trust in Him. We are forever grateful for the love and prayers offered by so many and hope you will continue to pray in the days ahead.
However, they don't mention that Josh was never in an actual rehab center and was instead in a faith-based center that focused on prayer, instead of finding the root causes of Josh's sexual exploits and child molestation.
Duggar entered Reformers Anonymous, a bible-based labor camp, not unlike the facility Duggar entered after admitting to molesting four of his sisters and a babysitter in 2004.
The facility is run by North Love Baptist Church and charges $7,500 and puts their "patients" to work for free and has them study the Bible.
"We must approach all problems in our lives from a spiritual standpoint if we're ever going to have recovery from relapse," says Benjamin Burks, the program's International Director.
Josh was caught as a paid user of the infidelity website, Ashely Madison, in August of last year, and immediately released a statement calling himself the "biggest hypocrite ever" before checking into the so-called rehab facility.
"I have been the biggest hypocrite ever. While espousing faith and family values, I have secretly over the last several years been viewing pornography on the internet and this became a secret addiction and I became unfaithful to my wife," Duggar said in a statement.
While not mentioning Ashley Madison by name, the timing of the statement all but confirms he was a paying member.
"I brought hurt and a reproach to my family, close friends and the fans of our show with my actions that happened when I was 14-15 years old, and now I have re-broken their trust," Duggar said.
Saying he is a hypocrite is an amazing understatement. Duggar lobbied to have the rights of same-sex couples removed in states allowing same-sex marriage prior to the Supreme Court ruling legalizing it nationwide and his former organization, the Family
Research Council, for which he was the executive director hammers on about "traditional" family values.
One of those values being the importance of a marriage being between one man and one woman, not one man, one woman and the entire membership list of Ashley Madison.
Only months before the Ashley Madison story broke, Josh was forced to admit that he had molested some of his sisters, as well as a family babysitter in 2004, a story his family managed to keep a secret while they reached fame and fortune on their hit TLC reality show, 19 Kids and Counting.
The show was later canceled after pressure was put on the network after the family appeared on Fox News to defend Josh's actions as basically child's play and Jim-Bob Duggar, the children's father said, at least, Josh's actions were "nothing like rape."
Josh still faces charges in court cases filed against adult film stars he allegedly abused in paid sexual encounters. The Duggar family did not mention these pending charges in their statement.
(Parts of this story have been previously published.)