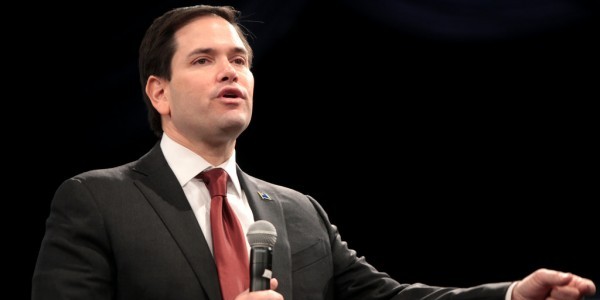 I guess Marco Rubio is taking his whole presidency loss pretty hard.
The Florida senator has said he is not interested in being anyone's vice president and when his term ends in 10-months, he quits.
"I'm not going to be Vice President," the Florida Senator told reporters Thursday. "I'm not running for governor of Florida, I'm going to finish out my term in the Senate over the next 10 months… and then I'll be a private citizen in January."
What a pathetic cry baby. I am certainly sad to see him go, but what a measure of a politician who simply ups and quits when things don't go their way.
Bye Marco, don't let the door hit your ass on the way out.