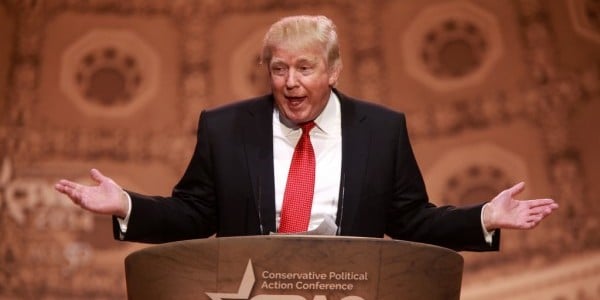 Speaking about Friday night's violent outbreak in Chicago at a Donald Trump rally, MSNBC's Rachel Maddow said it was impossible to call the clash "an accident."
"On one side you have people who haven't had a pay increase in 10 years, frankly, and the businesses are moving out of this country and they're upset and they're angry. And on the other side, you have people that feel differently about other elements," said Trump.
Trump, who refuses to admit he has provoked violence at his events, said he canceled the Chicago event out of safety concerns. His statement, of course, contradicts his own calls for physical attacks against protesters at his rallies, even offering to pay the legal fees of anyone who beats up a protester.
"Violence at these events, which may start organically, is in effect spot lit and encouraged to the point where it becomes something that is legitimately out of control of anyone," Maddow explained. "And then the spectacle of political violence is itself seen as something that is a problem that needs to be solved by this strongman character who incited the initial event in the first place."