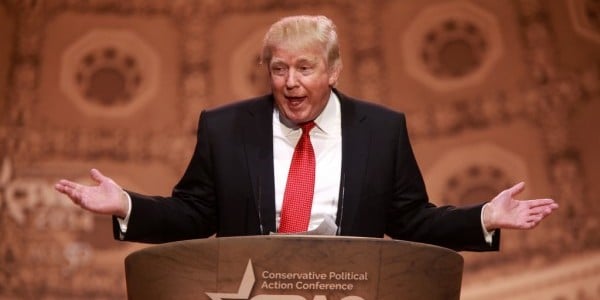 Republican presidential front-runner Donald Trump said his administration would outlaw abortions nationwide and that women who still received the procedure would be held accountable through "some form of punishment."
MSNBC's Chris Matthews, Trump told the reporter he was "pro-life" and that he has "not determined what the punishment would be." Trump said that he does "take positions on everything else but this is a very complicated position."
"If you say abortion is a crime or abortion is murder, you have to deal with it under the law," Matthews said.
Matthews was forcing Trump to answer the practical implications of his position. Past the moral objection and how you are supposed to enforce such policies.
Trump then asked Matthews "are you going to say, well wait, are you going to say put them in jail? Is that the punishment you're talking about?"
Trump turned the question back on Matthews and refused to provide an actual answer, as he does with just about every policy question sent his way. He has failed to offer a substantial question to combating ISIS, foreign policy, healthcare, and now women's rights.
Pressured further, Trump did say he knows people would have to seek out illegal abortions if Roe v. Wade was overturned, but maintained it should still be banned.
When later asked if a man should hold any responsibility for a women's abortion, trump answered "no."