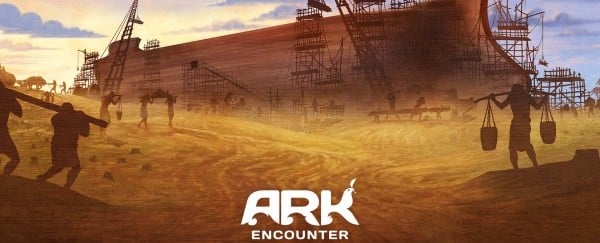 Well, this isn't completely new as we already knew Ken Ham was going to be requiring Ark Encounter employees to sign a "statement of faith" proclaiming their belief in God, Jesus, and young-earth creationism, but now, the call is official.
Ken Ham, CEO of Answers in Genesis, the parent company of the Ark Encounter has said the park is looking to hire between 300 and 400 employees and that each employee will be required to "profess Christ as their savior."
While this is technically illegal, U.S. District Judge Greg Van Tatenhove ruled that an exemption to the 1964 Civil Rights Act allows the park to have a religious requirement for employment.
A move that Americans United for the Separation of Church and State called a misrepresentation of the law.
When the State of Kentucky lost a court battle with the park after denying the park access to $18 million in federal tax rebates for the discrimination, new elected tea-party governor, Matt Bevin declined to appeal and decided to accept the ruling.
However, a 2004 Supreme Court ruling in Locke v. Davey already settled this argument in allowing states to decline religious organization from participating in taxpayer-funded programs. A ruling that Judge Tatenhove ignored.
Questions about discrimination amongst different Christian groups was asked by Dan Phelps, president of the Kentucky Paleontological Society, who told the Associated Press that not all Christians accept Ham's distorted view of reality.
"Catholics tend not to be fundamentalist Christians, they don't tend to take things literally," Phelps said.
Ham said, however, that they don't care what kind of Christian someone is, as long as they are Christian.
"There are Christians in all sorts of different denominations. So as long as they sign that, it doesn't specify in there whether you're Protestant or Catholic or Baptist or Presbyterian or whatever," Ham said.
It will be interesting to see what happens if a Christian who accepts evolution applies for a job and is denied. That, I believe, will be the real test of the law and the ruling.