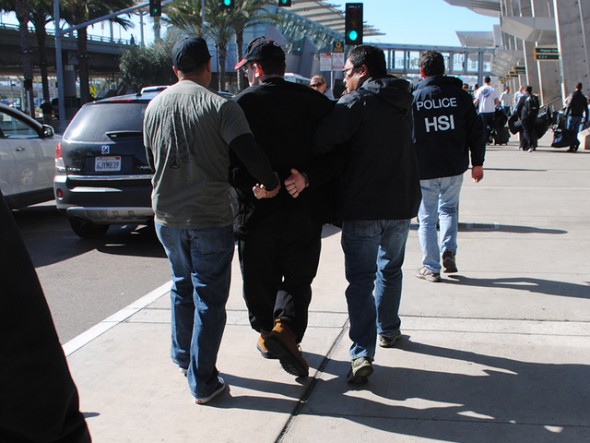 Last January I reported on a seminary student, Joel A. Wright, who was arrested in San Diego by federal agents in San Diego, California for trying to have sex with infants in Mexico.
On Wednesday, in a U.S. Court, Wright plead guilty, accepting a plea agreement, to the charges of seeking to adopt and have sex with infant girls
"There are no words to describe the horror that might have happened, had an innocent baby been placed in this man's arms," said U.S. Attorney Laura Duffy in a statement. "There is nothing more important on my agenda than keeping children safe from pedophiles."
According to NBC San Diego:
He pleaded guilty to one charge of attempted enticement of a minor. In the plea agreement, he admitted he had plans to adopt or purchase female infants and toddlers in Tijuana for the purpose of sexually molesting them.

At his sentencing on July 1, he faces a maximum penalty of life in prison with a minimum mandatory 10-year sentence, maximum $250,000 fine and lifetime registration as a sex offender.
Wright was apparently part of a federal operation when he was arrested in San Diego after he had posted an ad on Tijuana's Craiglist looking for an infant to adopt.
When asked by a federal agent in an email if he'd previously had sex with infants, Wright allegedly responded: "I have not gone all the way before but I have made it very close in the past so I do have experance (sic)."
Pontifical College Josephinum, the seminary Wright had attended, said they were shocked by the arrest. Rev. John Allen, Vice President for Advancement at the school, said that Wright had been subject to a battery of psychological tests, interviews, and a background check before being accepted. Wright later lost his status at the seminary when he left the campus without authorization.
How exactly could their tests be very thorough if a man like Wright is able to get through and make multiple attempts to rape infants and even get close enough to claim to have some experience?
These tests are all that stand between these students and becoming religious leaders in which parents often trust unquestioned with their children's well-being?
This story just adds further proof to fact one does not derive a moral authority by being religious and unveils just how horrifying it is that many parents and people in general, trust pastors and priests with no questions asked because they claim to be men of God.
[Part of this post has been previously published]