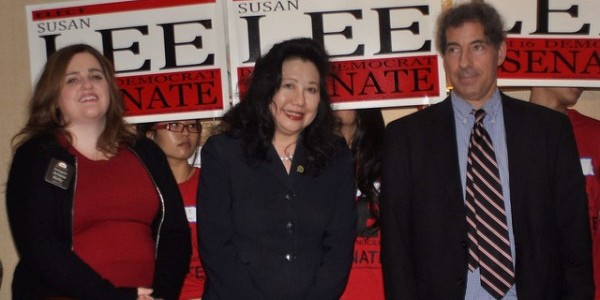 UPDATE: I had a chance to speak to Roy Speckhardt, Exec. Dir. of The American Humanist Association and discuss this matter further. I have posted an update to this here and have edited the below piece only slightly to remove more critical language of the organization after receiving further clarification. It is of my opinion that Raskin was a great choice for this donation and the endorsement from FEF.
This is troublesome. The Freethought Equality Fund PAC, a political PAC that was set up to help elect humanist and nontheist candidates to political office made what seems like a huge blunder with a $10,000 donation to a candidate, Jamie Raskin, from Maryland, who says:
"I've never called myself an atheist," he said. "I've never pronounced upon the existence of a divinity before, and nobody has ever asked me."
When asked, he said he would not answer.
That sounds very different from the endorsement given by the FEF executive director, Roy Speckhardt.
"If successful in the general election, Raskin will be the only open nontheist serving in the U.S. Congress, the first ever to win an open seat, and just the second humanist to serve in Congress. Raskin's election is a significant event for the secular community and will help to dispel the baseless bias against this rapidly growing segment of America," Speckhardt
wrote on the PAC's blog
.
Yet, even Raskin's humanism is being called into question with a comment that he views humanism a lot different than most humanists.
"Humanist with a small 'h,'" Raskin stated after people started accusing him of being an atheist. "Like Thomas Jefferson or Michelangelo or John Locke or any of the enlightenment thinkers."
While being a "small h" humanist should not discredit Raskin from accepting the donation, after all, a freethinker or humanist does not necessarily have to be an atheist, the PAC did tell donors he was a nontheist and was a humanist first. That becomes more troubling when Raskin goes on to say he is "One hundred percent Jewish," and "Emphatically Jewish."
Raskin does state clearly that he believes there is nothing better in the constitution than the separation of church and state, but went on to make it known he was not a "fellow traveler."
[Removed]