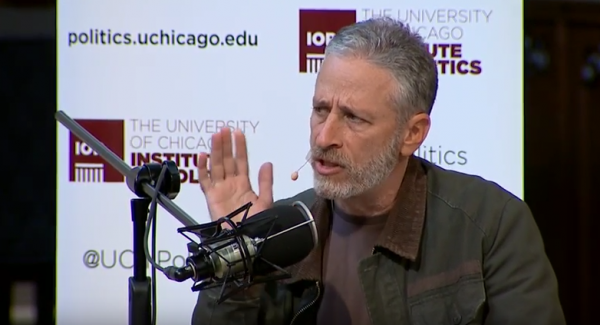 I miss Jon Stewart. While I agree his show had lost a lot of its luster over the last few years, he was always a bright spot in political commentary.
Thankfully for us, he did a recent interview with The Axe Files podcast in which he questioned Donald Trump's legal eligibility to be elected president.
"That's not a birther thing," Stewart told host David Axelrod. "I'm not a constitutional scholar so I can't necessarily say, but are you eligible to run if you are a man-baby or a baby man?"
He continued, "I'm not here to be politically incorrect if they're referred to as man-baby Americans, but he is a man-baby. He has the physical countenance of a man and a baby's temperament and hands."
He remarked on how the two had a long-running feud during Stewarts time on the Daily Show, and how thin skinned the GOP candidate is.
"I don't know that a man-baby can be president," Stewart said. "Character is destiny, and he is the most thin-skinned individual."
You can watch the full interview, something I encourage you to do, below: