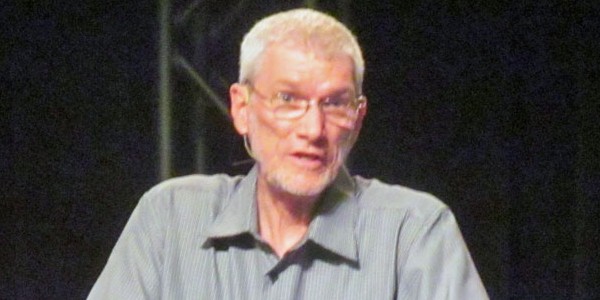 No single person on the planet is ever surprised at how low Ken Ham will go to promote his biblical worldview, even if that means exploiting the death of a gorilla at a Cincinnati Zoo last week.
Ham, who says he is saddened by the death of the animal, goes on to say that:
It's also a reminder to me of the people who complain about an animal dying but inconsistently support or condone the murdering of 58 million children by abortion in America since Roe v. Wade!
What a horrible piece of shit Ken Ham is. I mean, really. An innocent animal was killed, and Ham thinks this is a good metaphor for abortion in the US?
First, Ham says the animal's life was not worth saving because it's "just an animal" and then says the animal acted the way it did because it was "sin-cursed." Yes, he believes the animal was cursed with sin because of "the fall" but then says that animals cannot overcome this sin because they can't have morality. Regardless of all the scientific evidence that animals, especially apes, display many forms of morality in the form of empathy.
The only thing that lacks a moral compass here is Ken Ham, who is using the death of this remarkable animal to promote his narrow-minded worldview.
While a perfect storm of events took place to lead to the horrible events, and while I am very glad to see the boy made it out alive, only a monster would find a way to capitalize on these events in the most unrelated way possible.