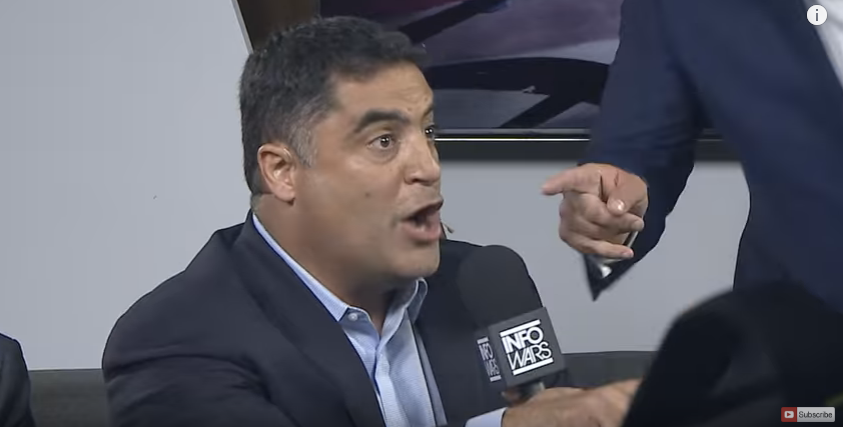 Conspiracy theorists and downright human dumpster fires Alex Jones and Roger Stone walked on stage during a live taping of The Young Turks and started showing off a Hillary Clinton t-shirt that read "Rapist" that set host Cenk Uygur off.
Uygur called both Jones and Stone "sick men" for promoting such a t-shirt and then unloaded on Stone for defending Trump, an accused rapist in court documents while selling t-shirts accusing Clinton of being one.
The drama didn't stop there, however, as Uygur had enough of the human slime taking up his showtime.
"First of all, Alex, this ain't your fucking show," Uygur tells Jones. "And Roger, it sure ain't your fucking show."
The show's co-host Ana Kasparian then took the stage and "get the fuck off the stage."
Jones then accused Kasparian of being a Saudi Arabian "jihad," to which Uygur reacted, taking off his jacket and removing his earpiece.
"This is bullshit," he screamed while getting into Jones' face.
Before any physical altercation could ensue, the two men were separated from each other.
How anyone takes Jones or Stone seriously is beyond me. However, when it comes to U.S. conservatives, the further disconnected your views are from reality, the more you're loved.