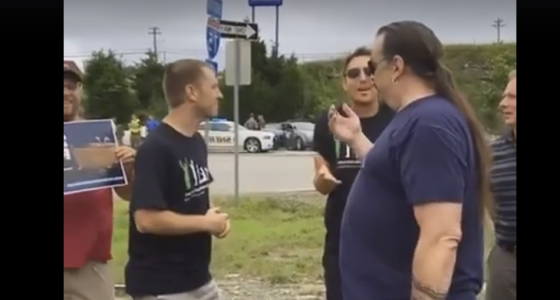 Well-known atheist Aron Ra took on creationist Eric Hovind and his cohort Jake at the Reason Rally protest Thursday afternoon.
"Do you believe we came from an ape-like ancestor?" Hovind asked Ra, seemingly proud of himself for the question.
"Yes," he replied. "Apes don't have tails — learn taxonomy! So yes, you are an ape, by definition."
Hovind and his crew spent the rest of the day harassing protestors, looking for those he could interview and catch off guard in an attempt to edit videos to make those in attendance look foolish.
Watch video of the exchange below courtesy of Tracey Moody of the Friendly Atheist.