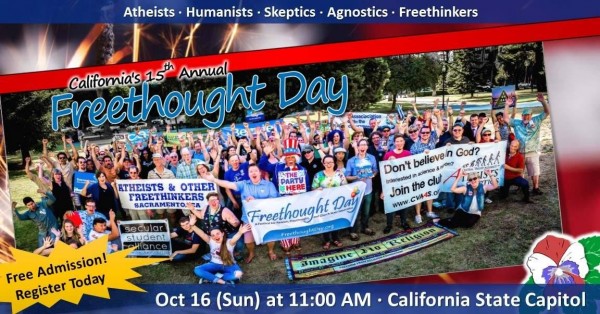 California's Freethought Day is on October 16, in Sacramento, California.
Last week I highlighted one of its speakers, Aron Ra, and today I want to introduce you to David Silverman.
As if he needs any introduction.
David Silverman is the president of American Atheists and the author of the fabulous book Fighting God.
I recently saw David speak in Cincinnati and it was amazing. He dominates the stage and the audience in a way most public speakers can only dream.
Not only he is the president of American Atheists, but he was the creator and Executive Producer of the 2012 Reason Rally as well as Vice President of the 2016 Reason Rally.
He earned his Bachelor's Degree in Computer Science from Brandeis University and his MBA in Marketing from Penn State. David served as a professional inventor at Bell Labs for 8 years (74 issued patents) and a Marketing Director for Natural Microsystems.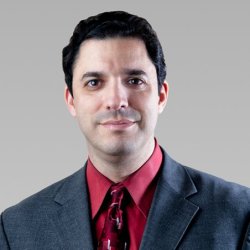 He has been an atheist since he was 6-years-old. David became an activist in 1996 and soon became American Atheists' New Jersey State Director. He was tapped to be the National Spokesperson in 2004, and then was named Vice President in 2008. The Board of Directors elected David as President in September of 2010.
David has appeared on most major news programs including The O'Reilly Factor (spawning the famous "WTF meme-face"), The Real Story with Gretchen Carlson, Ronan Farrow Daily, Scarborough Country, CNN's Paula Zahn NOW, Nick News, Hannity and Colmes, FOX and Friends, NPR's All Things Considered, and many more.
There is a list of amazing speakers I will be introducing you to over the next several weeks, but if you're hesitating at all to attend this amazing event, don't. David alone is reason to come out, and with the other amazing speakers on the list, you are in for one of the best weekends of your life.
Be sure to register today for California's 15th Freethought Day! It's free!