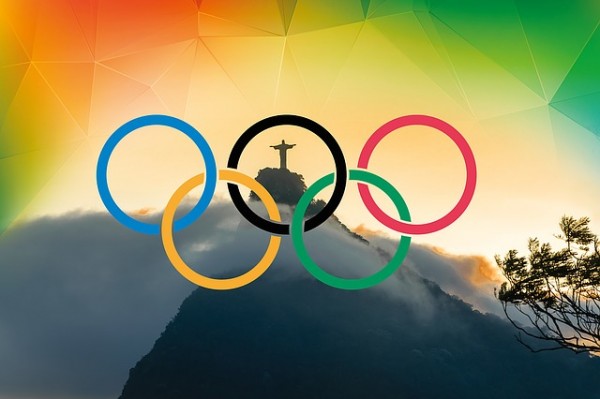 Thursday night, after around 12 hours of letting a sex-shaming, gay outing article sit on their site, The Daily Beast removed Nico Hines article.
Posted on Thursday morning, the article was an outright homophobic, sex-shaming piece that potentially outed homosexual athletes, some from countries that are unsafe for LGBTQ individuals.
Earlier in the day editors appended the article with a note saying they had removed details in the article that people feared could be used to out specific athletes.
"No names were ever used and some of the profiles described were of straight women. But there was a concern that even mentioning the home nation of some gay athletes could compromise their safety. We apologize for potentially jeopardizing that safety in any way. As a result, we have removed all descriptions of the men and women's profiles that we previously described," wrote Avlon.
However, by Thursday night it seems the news site decided to change course.
The Daily Beast does not do this lightly. As shared in our editor's note earlier today, we initially thought swift removal of any identifying characteristics and better clarification of our intent was the adequate way to address this. Our initial reaction was that the entire removal of the piece was not necessary. We were wrong. We're sorry. And we apologize to the athletes who may have been inadvertently compromised by our story.
Yet, this decision came well after the article not only sat on the site for around 12 hours, but it passed through the site's editors, to begin with.
It spent almost an entire day online, read by millions, copied, and archived. The damage is done, it's been read and can still be read by those who want to see it. The site put LGBTQ athletes in severe risk and took an entire day to admit to it.
The article "uniquely disgusting and irresponsible entry into the tired genre. Hines entices his (often closeted) subjects under false pretenses; effectively outs several closeted athletes who live in repressive countries; then writes about the whole thing in a tone of mocking yet lurid condescension," wrote Slate's Mark Joseph Stern
earlier in the day
.
While at the end of the day, The Daily Beast made the right decision, the fact the article was ever approved to begin with and managed to get published calls into question the "deep set of The Daily Beast's values," the site claims to have.
"These values—which include standing up to bullies and bigots, and specifically being a proudly, steadfastly supportive voice for LGBT people all over the world—are core to our commitment to journalism and to our commitment to serving our readers," the statement reads from the site's editors.
Those values don't match up to what they decided to allow Hines to write. Hines, obviously, does not share in these values and the fact he is still employed by the site raises even more red flags.
The earlier apology read as a clear non-apology, where they sounded more upset people got mad than they did with the fact that they put athlete's lives in danger.
The note concluded that "the article was not intended to do harm or degrade members of the LGBT community, but intent doesn't matter, impact does."
Whoever read that piece and decided it was not intended to do harm should be fired if they claim to uphold the values the espouse in their statement.
Otherwise the note and second apology ring hollow. They signed off, "We were wrong. We will do better."
If they mean it, they will take serious action to make sure this never happens again.