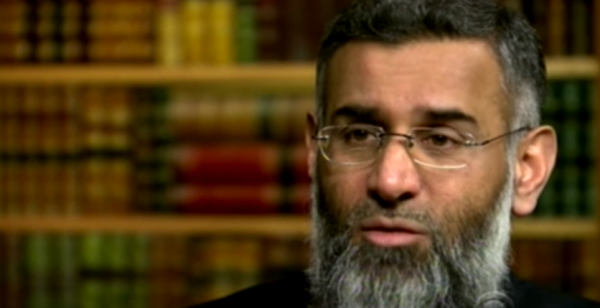 Anjem Choudary, a well-known terrorist sympathizer in Britain has been found guilty of supporting the terrorist group ISIS and now faces up to 10-years in prison.
Jurors learned in the trial that Choudary had sworn allegiance to ISIS, and that he and his co-defendant Mohammed Rahman, told their supporters to obey Abu Bakr al-Baghdadi, the ISIS leader, and that they should travel to Syria to support ISIS.
"These men have stayed just within the law for many years, but there is no one within the counter-terrorism world that has any doubts of the influence that they have had, the hate they have spread and the people that they have encouraged to join terrorist organizations, "said Commander Dean Haydon, head of the Met's counter-terrorism command.
"Over and over again we have seen people on trial for the most serious offenses who have attended lectures or speeches given by these men. The oath of allegiance was a turning point for the police – at last we had the evidence that they had stepped over the line and we could prove they supported ISIS."
The two men were found guilty in July, but the verdict had not been released until now. Investigators said more than 20-years of material had been looked at when charging Choudary.
According to
The Guardian
, "an audio clip, lasting one hour and six minutes, uploaded to Choudary's YouTube channel on 9 September 2014 was played to jurors."
In the video, Choudary begins by laying out his views on the requirements of a legitimate Islamic caliphate and then explaining why he believes ISIS fits these requirements.
"The lesson from this narration is that obedience to the caliph is an obligation if they rule by the sharia. And to obey them obviously means they must be established," Choudary said. "I would just say, uh you know, for people who want to live under sharia law, obviously, this is a great thing, and for those people who say we are promoting ISIS, they are not even called ISIS anymore. Rather, you have an Islamic state where you have millions of people who are governed by the sharia law and I don't think it is against the law to go and live there and want to abide by sharia law."
The verdict is a major victory in Britain and around the world. Openly recruiting for a terrorist organization that is responsible for some of the most heinous crimes of the 21st century is a serious crime.