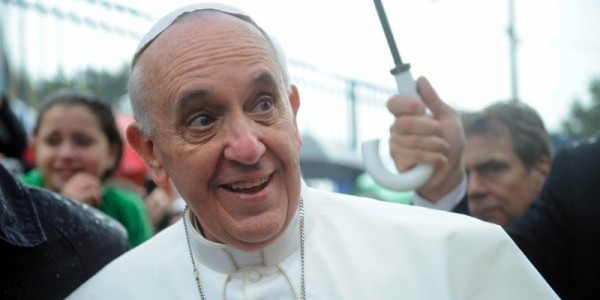 Pope Francis, the bigoted head of the pedophile ring also known as the Catholic Church said this week he is upset that children are being taught that they can choose their gender.
"We are living a moment of annihilation of man as image of God." He reminded listeners that Pope Benedict XVI had labeled current times "the epoch of sin against God the Creator".
"Today, in schools they are teaching this to children – to children! – that everyone can choose their gender." Like a true conspiracy theorist, he said, "persons and institutions who donate money," put this information in textbooks.
This is not the first time the pope has made disparaging remarks against transgender people, once comparing them to nuclear weapons.
Remember, this is the same pope that liberal Americans love to praise as so open-minded and changing the church forever. The reality is, he is as hateful, hypocritical, and bigoted as any pope before him.
The Catholic Church is a hate group and should be treated as such.