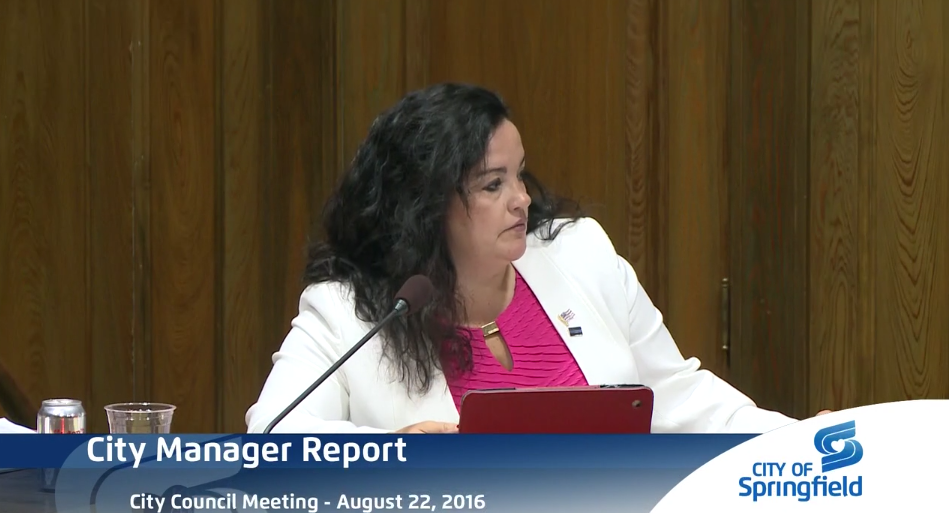 At Monday night's City Council meeting in Springfield, Missouri, City Councilwoman Kristi Fulnecky requested that the city manager, Greg Burris, provide council with a "five-minute briefing" on the recent After School Satan Club request at Watkins Elementary in the Springfield School District. (video starts at 14:40)
Her reasoning was that she had received multiple complaints from parents about the clubs and was concerned that taxpayer money might be funding the clubs in some way. She also let City Manager Burris know that "parents don't want hate groups in the schools."
Of course, anyone who knows anything about The Satanic Temple is aware that the organization is anything but a hate group. According to their website, "the mission of The Satanic Temple is to encourage benevolence and empathy among all people. In addition, we embrace practical common sense and justice."
I spoke with Lucien Greaves, Co-founder and Spokesperson for The Satanic Temple, who had this to say about Fulnecky's comment:
"In thoughtlessly, senselessly, and falsely referring to The Satanic Temple as a "hate group" — presumably under the impression that we lack affirmative beliefs of our own and exist solely to mock her superstition — Mrs. Fulnecky immediately painted herself into a corner. It turns out that the Liberty Counsel, explicitly tied to the Evangelical Good News Clubs — the very after-school groups we're seeking to provide an alternative to with our After School Satan Club program — is recognized as a hate group by the Southern Poverty Law Center. Should an after-school club with ties to a hate group be allowed to operate in public schools? This is a question that Mrs. Fulnecky suddenly seems less-than-eager to answer. Surely, After School Satan Clubs wouldn't be inhibited by such a prohibition, but the Good News Clubs would have to pack up and leave. From her ignorant slandering of The Satanic Temple to her refusal to now answer to basic questions that her objections have raised, I think it's appropriate to seriously question councilwoman Fulnecky's professional competence."
I also spoke with City Councilmember Jan Fisk about Fulnecky's comments. Fisk told me, "I'm surprised that this was mentioned at our Council meeting because this is an issue that the school board will be making the final decision [on], not us. I am not familiar with this group but I have yet to see any evidence that it is a hate group." Fisk added, "I am disappointed that Ms. Fulnecky would bring up an issue over which Council has no authority. I have complete faith in the duly elected members of the SPS school board to make decisions that are in the best interest of the district and our children."
It's par-for-the-course for politicians to freak out and make off the wall, ignorant comments about The Satanic Temple whenever the organization launches a campaign in their districts. Earlier this year, when The Satanic Temple of Arizona requested permission to give an invocation before a Phoenix City Council meeting, Councilmember Sal DiCiccio compared them to the Islamic terrorist group ISIS.
I reached out to Councilmember Kristi Fulnecky so she could clarify her statements and present her reasons why she believes that The Satanic Temple is a hate group, but I received no response.
Note: Thomas Essel is an active member of The Satanic Temple.