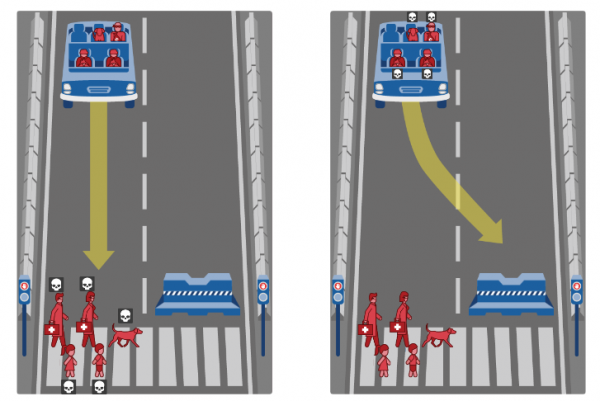 The geniuses over at MIT have come up with a fascinating way to look at The Trolley Problem and the self-driving car.
On a new site called Moral Machine, users are shown a series of scenarios in which a self-driving car must decide whether to drive into a wall, killing everyone in the car, or slamming into pedestrians, killing those crossing the road.
The premise is, of course, these self-driving cars are going to need to be programmed with a certain level decision making that could, in the end, kill the passengers or those outside of the car.
This is game theory in action, and it's harder than it looks. I took the test and found many of the scenarios very troubling and wasn't sure exactly what should be the right answer.