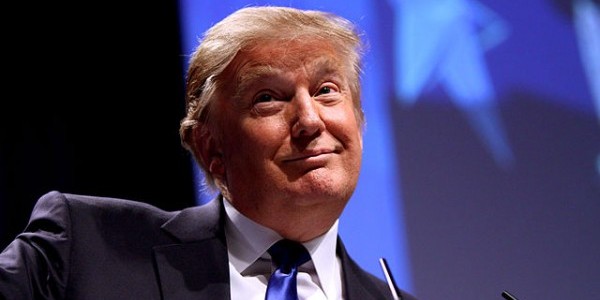 I think it's fair to say to an extent that world peace will never actually exist. Large nations can be at peace for long periods of time, but turmoil between countries will always exist.
Yet, according to Donald Trump, after he is elected president, we won't have to worry about that any longer.
Yes, the man who asked why we can't use our nukes, wants to ban all Muslims from entering the U.S. and who says that killing the families of terrorists should be an on-the-table strategy, believes he will bring world peace.
When asked by Portland Maine's Press Herald, "What would be the best deal you could negotiate as president of the United States?"
Trump answered:
"Peace all over the world would be the best deal. And I think I would know how to do it better than anybody else, but peace all over the world."
I guess when all of civilization is annihilated by a nuclear war, there would be, in fact, peace on earth. So maybe he's right?