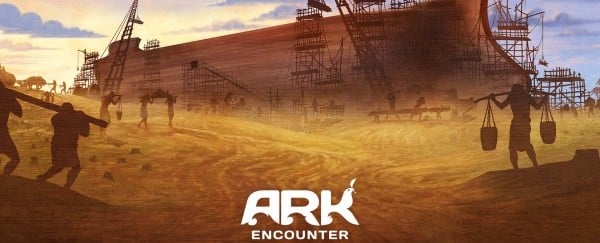 Williamstown, Kentucky expected a big economic boon after the arrival of Ken Ham's Ark Encounter in early July. The reality, however, is much different.
"We do have some (tourists) exploring downtown," said Williamstown Mayor Rick Skinner "As the merchants are getting more advertising with the ark, we're picking up traffic, but it's not been as immediate as we thought it might be."
The lack of tourists can likely be contributed to a few factors.
One, visitation to the park has been a lot lower than the expectations set by Ham. The crowds on opening day peaked around 5,000 and have not done much better since.
Another reason is noted by reporter Scott Wartman in the Cincinnati Enquirer is that "many people don't make the trip to the region just for the ark. Conventions in Louisville, Lexington and Cincinnati bus people in to see the ark then bus them back out. That means many of these people aren't traveling around the countryside."
The lackluster draw from the ark is also having an impact on development in the area.
"Property owners have held onto property hoping the ark will drive values up, he said. That's delayed three developments, Wells said, one a restaurant, another a 'theme-based' hotel. The third project he wouldn't release any details on, citing a confidentiality agreement," writes Wartman.
Williamstown took a big chance on the park, granting the attraction more than $60 million in Tax Incremental Funding (TIF). Without such funding, the park would never have gotten off the ground. Over the next 30-years, 75% of the property taxes paid by the park will go back to repaying the TIF.
In return for this funding, and other state rebates, such as the $18 million sales tax rebate, the park promised to bring in tourists, hotel development, restaurants, and more.
Yet, with the underwhelming performance of the park, in its peak opening summer, developers have little to no incentive to bring their projects to the small town.
In the end, this hurts the town of Williamstown, it hurts the taxpayers, it hurts the local schools and businesses.
If Ham can't produce visitors in July and August, how is he going to ramp up visitation throughout the school year and during the dead of winter?