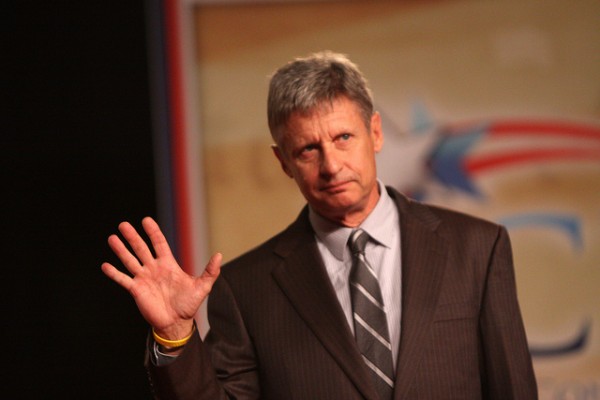 There are a million reasons to dislike Libertarian presidential candidate Gary Johnson. I listed five important ones a while back but this new claim by Johnson only exemplifies his idiocy.
When discussing his thoughts on what he calls the "long-term view" of climate change, Johnson basically said it doesn't matter. "In billions of years," he said in 2011, "the sun is going to actually grow and encompass the Earth, right? So global warming is in our future."
He did say he believes that humans are making the climate warmer but that he doesn't think the government should do anything about it. That's because he is an idiot, I mean, a Libertarian (same thing?) and doesn't think our government should play any role in making the lives of people better. Johnson is a moralless social Darwinist at best, and just an asshole at worst.
Just this year, when HBO host Bill Maher asked Johnson if he had a plan to combat climate change, he said "no," and told the Real Time host that the free-market would take care of that one its own.
Head, meet desk. Repeatedly.