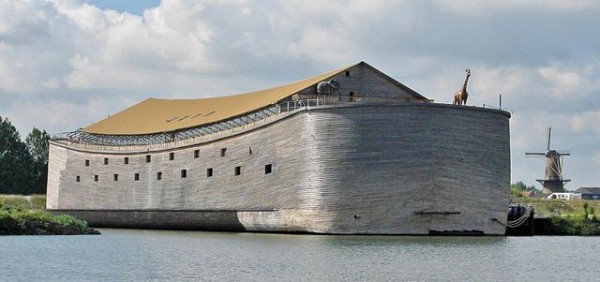 The United States owes Canada a huge apology. It seems that Ken Ham's Ark Encounter in Kentucky has given rise to a similar themes park in Saskatchewan, Canada.
The park, which would be in Moose Jaw, would be similar to the Ark Encounter complete with animal reproductions and a digital experience of the life of Jesus.
"It's going to be an educational process where people can come and learn about loving one another. And we need more of that in the world," said Marc L'Hoir, manager of Sunset Cemetery, who is working on a plan with the developer, a Chinese businessman, Sun Wenquing, who has already built a Bible-themed park in China.
Workers from China would be brought in to build the park, and would cost an estimated 1.2 million dollars.
According to CTV News, the development of the park has come to a shock to the city council.
"Those plans were never presented to our municipality," said Mike Wirges, administrator of the Rural Municipality of Moose Jaw. "Had we known that there was certainly more to it, rest assured, we certainly would have done a little more investigation, hearings."
Wirges said the council approved the development of a "passive park" that would feature a walking path, statues, and murals. He knew nothing about plans to build a giant ark replica.
He said the park would need further approval and would face complications based on its location so close to an airforce base.
L'Hoir, who owns the cemetery next door to the proposed location believes the attraction could entice people to choose the cemetery as their final resting place.