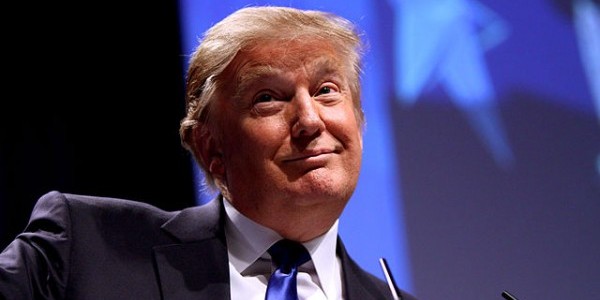 Famed scientist Stephen Hawking along with 374 other scientists have signed a letter asking Americans not to vote for Republican presidential nominee Donald Trump.
The letter posted on ReasonableScientists.org says that "Human-caused climate change is not a belief, a hoax, or a conspiracy. It is a physical reality."
Along with climate change, the scientists cite national security, food security, and human health as issues they call "basic science" that Donald Trump rejects or his policies put in serious jeopardy.
Discussing climate change at length, the scientists share their fears that Trump would lead America down a path to serious destroy the earth.
Thus it is of great concern that the Republican nominee for President has advocated U.S. withdrawal from the Paris Accord. A "Parexit" would send a clear signal to the rest of the world: "The United States does not care about the global problem of human-caused climate change. You are on your own." Such a decision would make it far more difficult to develop effective global strategies for mitigating and adapting to climate change. The consequences of opting out of the global community would be severe and long-lasting – for our planet's climate and for the international credibility of the United States.
Trump has said he would cancel the Paris Accord, and while many think the accord is only symbolic and will actually do little to curb client change on its own, leaving it would send a clear message that the U.S. does not care about climate change and other countries could quickly follow suit.
The United States can and must be a major player in developing innovative solutions to the problem of reducing emissions of greenhouse gasses. Nations that find innovative ways of decarbonizing energy systems and sequestering CO2 will be the economic leaders of the 21st century. Walking away from Paris makes it less likely that the U.S. will have a global leadership role, politically, economically, or morally. We cannot afford to cross that tipping point.