My second book, The Secular Activist, is available today! It is available in paperback, Kindle, Nook, and audiobook (which is read by the amazing David Smalley).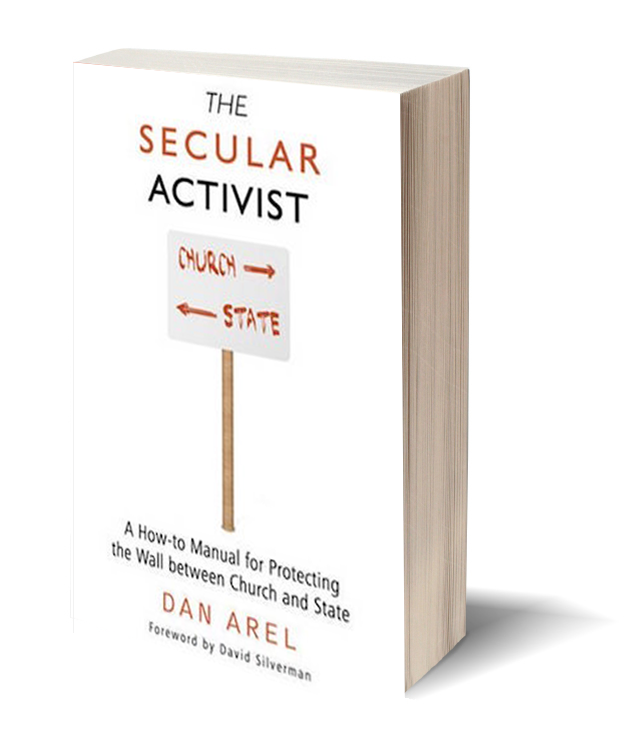 It's available everywhere books are sold, and if they don't have it, ask them to order it!
Want to know a little more about the book? Here is what others are saying:
"The Secular Activist is a call to action that provides the necessary ammunition to fight the invasive Christian Right. Author Dan Arel draws on his vast experience as an animal rights activist, and more recently as a secular activist to pave the way for the next generation to succeed in making change. Arel charts the progress that secular activists have made so far while showing where need is still greatest. Scathing analyses of right wing moves like the Ark Encounter and the Creationist Museum provide the backbone for The Secular Activist, compelling the reader to take action." —Roy Speckhardt, Executive Director, American Humanist Association; author, Creating Change Through Humanism
"The wall of separation between church and state needs defenders from the religious and secular communities. Dan Arel has come along with some great advice for the secular wing, so if you've been yearning to find new ways to expand your activism, read the The Secular Activist. I think you'll be inspired and educated by Dan's experiences. But be warned – it just might change your life!" —Rob Boston, Director of Communications, Americans United for Separation of Church and State
"This big ole crazy planet got you down? Think things are just too big for you to make a difference? Feel totally helpless and don't know what to do to make it right? You're not alone. But don't despair – you can make a difference right here, right now. Get the tools you need to become the activist you want to be in this black-belt course in guerilla world-changing from activist and journalist Dan Arel, the man who makes Ken Ham cry. The future is counting on you and the fight is ours to win!" —
David Fitzgerald
, author,
Nailed
and The Complete Heretic's Guide to Western Religion series
And a brief overview of the book here:
Are you interested in preserving the constitutional principle of church-state separation? Do you think a secular system is the only way to ensure freedom of religion and conscience for all? Do you want creationism out of classrooms, religious dogma out of health care, sectarian prayers out of government meetings, and taxpayer funding out of "faith-based" initiatives and programs that promote religious indoctrination? Think there's not much you can do about it? If so, as secular writer and activist Dan Arel demonstrates in word and deed, think again. Drawing on his experience fighting to keep $18 million in taxpayer money out of the construction of the Noah's Ark theme park in Kentucky, Arel makes clear that the only way to stop the Religious Right's assault on the wall separating church and state is for each of us to be active and vocal. He offers pragmatic lessons and guidance for protecting secularism, whether by raising awareness on social media, protesting in the public square, or knocking on doors in government corridors. Sharing not only his story but also the stories of other secular activists, he offers an inspirational and forceful call to action. For those who are waiting for others to stand up against antisecular forces, he reminds that each of us can make an individual difference—and that ultimately we must be the wall separating church and state.