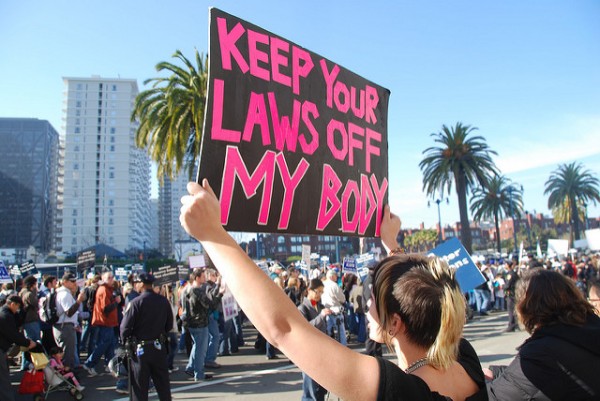 The Oklahoma Supreme Court unanimously struck down an extreme anti-choice law that included provisions subjecting providers to possible felony charges for even minor infractions of anti-abortion regulations, on Tuesday morning.
This is the second time an Oklahoma court has blocked the bill, which was passed in 2015.
According to Rewire:
The court initially blocked the provisions in October 2015 after attorneys from the Center for Reproductive Rights sued, arguing the legislation violated Oklahoma's "single-subject" rule. Oklahoma's Constitution requires every act of the legislature to address only one subject, which is supposed to be clearly explained in the act's title.
With Tuesday's ruling, the court agreed with the issue and permanently blocked the legislation.
"The heart of the single subject rule is to insure [sic] constitutional protection that each piece of legislation enacted is worth of the approval of the voter and to prevent the enactment of unpopular provisions by logrolling or attaching it to a favorable bill," the court wrote.
Nancy Northup, president and CEO of the Center for Reproductive Rights, called the decision a "critical victory."